Happy Friday everyone!
I think it's safe to say that winter is truly done and over with and summer is so close I can almost smell it. Birds are chirping, I can feel the warmth of the sun through my window as I type, and my weather app is happily reminding me that double digits await me all next week.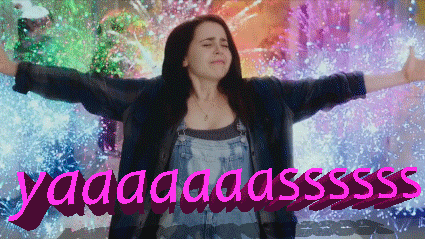 It's time to step out from winter's shadow, and from under all of those heavy winter layers, and embrace lighter clothes, make-up and nail colours. And when you're in the midst of purging winter for spring don't forget to switch up your skincare regime too!
It can be easy to settle into a skincare groove, but just like you swap your parka for that cute belted trench you also need to bring in skincare reinforcements to help your skin rebalance itself after harsh winter temperatures and dry indoor heat.
Ok let me explain.
Our skin is alive and is sensitive to the environment around us. Harsh winter conditions strip our skin of its natural moisture and that lack of moisture can seriously irritate its balance leaving our skin dull, dry and itchy.
Luckily our skin has an amazing ability to heal and regain healthy stability with just a few adjustments to our skincare ritual.
life in blush guide to spring skincare essentials:
CLEANSE: your springtime cleanser should work to repair winter's damage without further disrupting the delicate balance of the skin's acidic mantle. Opt for gentle cleansers that won't strip the skin of its naturals oils like this oil cleanser, cleansing powder or this plant-based liquid cleanser.
If you prefer to use a soap based cleanser make sure to apply something acidic, like a face oil, afterwards. Soap depletes the skin's natural oil protection, removes beneficial microorganisms, and makes the skin alkaline. To remain balanced and happy your skin needs to be slightly acidic.
Whatever you choose though, just be sure to wash it off with purified water, never water that's heavily chlorinated/fluorinated like tap water is.
EXFOLIATE: you can't show off a luminous complexion if it's trapped under layers of dead skin! Gently slough them off 1-2x per week (2-3x in the summer) with a natural exfoliator. I prefer dry powder versions like this one, this one, this one or this one.
MOISTURIZE: if you've clung to thick creams all winter long it's time to swap them out for a lighter formula, or opt for a face oil, the will let your skin breathe and replace the oils winter stripped of you.
For face creams or oils I like what Josh Rosebrook, Province Apothecary, Leahlani Skincare, Alitura, Living Libations and LILFOX are selling, and remember if you're going to use a face oil make sure to mist your face immediately prior. Oils can't add hydration to your skin, it can only help retain the moisture that's there, unless it's mixed with water or a hydrosol.
CONDITIONING MASK: all masks whether they be hydrating, clarifying or detoxifying can speed up the skin's recovery process and are highly effective when use once per week.
You can make your own mask with fresh ingredients like oat flour, avocados, yogurt and honey or you can opt for natural ones like this one, this one, this one or this one.
Sound good for an updated spring skincare routine?
Oh and one other thing now that I'm thinking about dry skin and switching things up.
I for one am guilty of letting my razor blade last as long as my conditioner (which I've basically had since high school), but dull blades are one of the quickest ways to irritate the skin on your legs so be sure to change it often.
And you know what that just made me think of? This ad for the Dollar Shave Club. 
I literally laugh out loud every time I watch it. Literally.
If you want to double down on blades for you or your guy you can take a peek at them here. (I wonder if there's a special member category where the guy from that ad will actually come shave your legs for you?)