Human hair will apparently grow faster at the mere anticipation of sex (Google it I swear it's a thing) and the estrogen released during "said" activity will make your hair super shiny.
You know what else makes your hair mega-watt shiny?
True Nature Botanicals new shampoo and conditioner, released online just today.
TNB reached out to me a few weeks ago to give me a sneak peek of their latest products and, already being a fan of their creations, I eagerly flexed my index finger to hit reply on my phone.
Perfect for all hair types, including colour treated, when that sweet little package arrived let me tell you I have never been more excited to jump into the shower and try it out.
Serious amounts of luxury was what awaited me my friend.
(It also lathered up really well so for those of you who don't like nontoxic shampoos because of the lack of suds this baby is for you)
As a beauty blogger I've become highly attuned to every little reaction my skin, hair and body has to new products and with these two beauties I experienced four benfits that literally blew my mind.
Literally. Like I can't stress enough how impressed I am with this shampoo/conditioner combo.
And it gave me so much hair confidence  that I wanted to just whip it around like a saucy minx.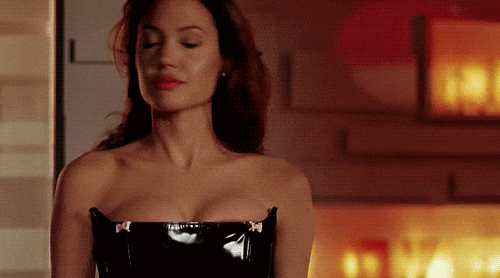 So what were these four benefits?
No. 1 >> Volume
I'm a girl with lots of hair. LOTS. And have never experienced a shampoo, nontoxic or otherwise, that gave me lift at the root (even on Day 2) like this one did.
Even after taking my hair down from being in a top knot it bounced right back to its normal pre-bun shape and kept its volume (guys this is a first for me; usually a bun kills any sort of body I had going on with my hair)
No I'm serious.
No. 2 >> Softness
I've tested a lot of shampoos and quite a few have given me super soft hair, but this kind of softness, the kind of softness that makes you want to incessantly play with your hair lasted for DAYS.
Which leads me into the third benefit.
No. 3 >> Balanced Oil Production 
Oil production at your roots is a completely normal thing for healthy hair, but my roots are a little too oily.
And do I enjoy oily roots?
Normally on Day 2 after washing my hair my oily roots tend to make a grand appearance, however with True Nature Botanicals shampoo I found that I had extremely balanced oil production even on Day 3.
DAY 3 PEOPLE
(Now that's what I'm talking about!)
No. 4 >> Shine
Shine. So much shine to accompany the softness, volume and balanced roots.
It's just so damn perfect I can't even deal.
What makes it so perfect?
There are a few stellar ingredients that make this shampoo+conditioner duo truly great:
Green tea oil: nutritive, conditioning and rich in antioxidants, this oil helps to dissolve the oil complex that holds dead skin cells together and it protects the hair from environmental damage
Meadowfoam seed oil: locks in moisture
Aloe barbadensis leaf juice powder: prevents moisture loss while balancing and soothing the scalp, all without making your hair feel heavy or fall flat. Plus its full of Vitamin C and E which protects your hair from sun damage and every day grooming
Shea butter & macadamia ternifolia seed oil: protects, moisturizes and restores hair shine without adding weight
And the not-so-perfect 
There are two minor (or major depending on how you look at it) things I didn't like about this duo:
It wasn't great for de-tangling (but I have layers upon layers of fine hair that tangles easily so this might be a non-issue for you)
It's not great at de-frizzing (or at least with my hair it didn't)
But when all is said and done these two things are easily corrected and the benefits far outweigh dealing with a few tangles and frizz.
In short, if this duo was a man I'm pretty sure it'd be Idris Elba.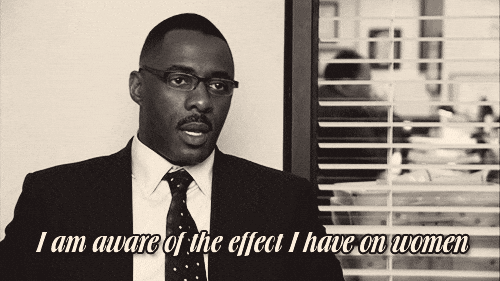 Want to take Idris home? You can snag the shampoo ($30 USD) here and the conditioner ($32 USD) here.
Enjoy!
Sample generously provided, but you know the drill any opinion blushing or not is my own.