Gloomy, cold weather doesn't need to leave you, or your skin, feeling gloomy too.
It's the time of year for leaf crunching, puddle jumping, knitwear cuddling and soaking in luxurious hot baths.
It's also a great time to have a seasonal check-in on your body care products to get rid of the empties, give up on stuff that just didn't work and treat yourself to a little something new that'll ensure your skin stays soft and protected all winter long.
So, I've come out of a bit of a writing hiatus to share with you an overview on the latest release from Kari Gran that'll take your skin from grey to… well, technicolour!
Winter Skin Care Rescue Set
Princess Margaret  was infamous for her lavish morning routine which included an hour bath followed by someone doing her hair and makeup. Pretty rough morning right?
For me though, to be able to have an hour bath every day I'd have to somehow stop time, so being the busy gal that I am I instead leave those luxury moments for the weekend.
When I do find time I usually just run the bath, throw in some bubbles, hop in and wait for the feeling of utter relaxation to wash over me and erase my tough day – like so many other people talk about.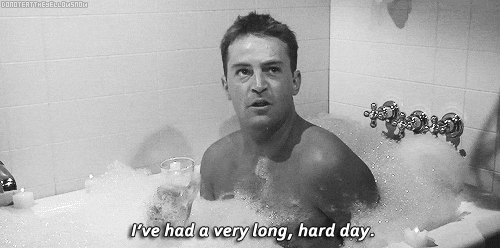 What always ends up happening is that I keep thinking about all the things I have to do and I get annoyed at how hot the bathroom is becoming and how sweaty I am so I hop back out.
Having read a lot about the benefit of adding mineral-rich Himalayan pink salts and magnesium flakes to your bath to soothe muscle soreness and correct magnesium deficiencies in our body, I decided to give the idea of a 'long, luxurious bath' another go.
I've tried a few blends but I really like Kari Gran's new Bath Soak because not only did it have the salts and flakes, but they added in jojoba oil to help soften the skin.
In the winter my legs always get dry and itchy, which is super annoying, but after one soak I could feel the difference. It was silkier and less itchy. The effect didn't last long, as this is something I would need to do on the regular in conjunction with exfoliating and apply body oils, but it made me want to stay in the bath longer. Small wins right?
Now, the new Bath Oil is where I feel my new bath-time ritual is being taken up a notch.
Bath oils have been popping up in the beauty scene in a big way lately and the blend by Kari Gran, made with organic jojoba oil and Bulgarian lavender oil, is so simple and so lovely.
Jojoba oil is the closest oil to your own skin's natural sebum, so you can imagine how nourished the skin feels after being exposed to its silky texture, and lavender can famously calm the mind.
Combine the bath soak with the bath oil, light a candle or a stick of palo santo, and you're in for a real end-of-day or weekend treat.
The Ritual: add 2 capfuls of Bath Soak crystals followed by 5 dropperfuls (not drops) of Bath Oil under running bath water. 
The scent of lavender, frankincense, rose, jasmine and ylang ylang has cast a spell on me. I just can't get enough! I find myself going about my morning beauty routine and I'll jam my face into the pot to just breathe it in.
Kari Gran formulated this balm in response to customers who wanted something a bit heavier than the serum to address real dehydration concerns.
I'm not one to use balms on my face, unless I'm spot treating my cheeks, nose and forehead to protect against harsh winter winds, so I've been enjoying this velvety new creation, made with camellia, rosehip, calendula, seabuckthorn, arnica and olive oils to name a few, in other ways:
On my elbows to soften rough patches
On my fingers and toes fresh out of the bath or shower
On my hands in the morning, as a rich moisturizer, or at night before I slip on some cotton gloves as a hydrating treatment
That's it for now, if I come across anything else I think you must know about I'll do another post.
In the meantime, stay warm, incorporate some superfoods into your diet, drink lots of water (especially lemon water in the morning), go for lots of walks and treat yourself as you would a best friend. It's amazing how wonderful you'll look and feel if you start thinking of compliments rather than put downs every time you look in the mirror!
xo Sonja