The Josh Rosebrook brand is something of a green beauty institution.
Soft spoken with a contagious smile, an earnest interest in researching the most effective combination of natural ingredients to help your skin thrive, and using his trademark variety of herbal infusions, Josh is slowly building a one-stop shop for all of your skin and hair care needs and has garnered quite the cult following in the process.
If you follow me here, or on Instagram, Twitter or Facebook, you'll know how much I love the man and all of his products (click here, here and here).
They even followed me on my most recent trip to British Columbia and California!
The Herbal Infusion Oil and the Tinted Nutrient Day Cream SPF 30 are the latest additions to his dream team and to help spread the word Josh asked me if I'd like to try them out.
As if I could refuse Josh Rosebrook?!
When the magical box arrived I nearly ripped it from my concierge's hands in eager anticipation and ran up to my condo to open it up.
>> herbal infusion oil scorecard >>
ingredients:  olive oil*, jojoba oil*, sunflower oil*, grape seed*, sesame oil, apricot oil*, almond oil*, calendula*, slippery elm*, marshmallow root*, bilberry*, neem*, alfalfa*, skullcap*, fennel seed*, chickweed*, gingko leaf*, hawthorn berry*, green tea*, essential oils of rosewood*, damask rose* and a proprietary blend of other essential oils. *organic ingredient
performance: Josh has a knack for creating multi-purpose products (which this busy gal loves him for) and this one is no exception. Cleanser, makeup remover and moisturizing skin treat for all skin types, what I really appreciated about this oil was that it:
was non-greasy and felt almost like a dry oil
had a wonderfully intoxicating scent (you guys know how I love my scents)
was so gentle and soothing that even the delicate skin around my eyes took to it
removed even heavy makeup applications
spread easily so a little bit goes a long way
was perfect for travel due to the 60 ml bottle
can be used as a cleanser and moisturizer, which makes packing for a trip so much easier
price: $55 for 60 ml
>> tinted nutrient day cream SPF 30 scorecard >>
ingredients:  aloe juice**, shea butter**, evening primrose oil*, hemp seed oil*, jojoba oil*, borage oil*, almond oil*, grape seed oil*, sesame oil*, sea buckthorn oil*, zinc oxide (min. 12%), lecithin*, calendula*, bilberry*, chamomile*, burdock root*, rosemary*, fennel*, dandelion*, rose hips*, catnip*, chickweed*, neem*, skullcap*, gingko*, linden*, hawthorn berry*, green tea*, flaxseed*, nettles*, sage*, marshmallow root*, cayenne*, ginseng*, peppermint*, st. john's worth*, alfalfa*, vitamin E oil**, candelilla wax, guar gum* and gum arabic*, plant-sourced xanthan gum and potassium sorbate, mica, benzoin tree resin*. **certified organic *organic + wildcrafted
performance: another multi-tasker, and packed with skin worshiping ingredients, this little beauty acts as a moisturizer, sun block (using non-nano zinc oxide), primer and light foundation.
Color adjusting earth minerals correct and brighten while plant oils and active herbal infusions repair. I experimented with this cream both pre-vacation (when I was super fair) and post when I had a respectable tan and both times it looked like it had been colour matched to my skin tone.
Apart from the one-size-fits-all benefit, the other perks I love about this tinted cream are that it:
gives you this gorgeous dewy look
subtly evens your skin tone so no one would ever know you're wearing it
spreads easily, absorbs quickly, and feels light
protects your skin from long sun exposure without feeling like you put sun block on
acts as a great primer to add a heavier foundation
smells delicious, like vanilla and cookie dough!
does an awesome job of hydrating your skin with uncommon ingredients like catnip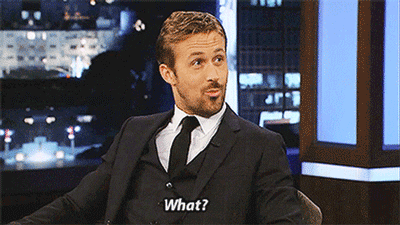 I know right? Apparently catnip delays pre-mature aging, speeds up the healing process and acts as a natural astringent. Who knew?!
price: $65 CDN for  30 ml
Available online or in-store at The Detox Market, the Herbal Infusion Oil and the Tinted Nutrient Day Cream SPF 30 are the perfect addition to your summer beauty bag and both are a huge win in my books because of how excited they got me.
If you've already tried them let me know what you think in the comments below!