You can never be too rich, or have too many vegan dessert recipes at your fingertips.
I mean you need something to wash your breakfast down with right?
Lately I've been particularly fond of chocolate pudding because it's fairly simple to make and, when utilizing ingredients like avocado and cacao powder, it's chockablock full of nutrition.
If you follow me on Instagram you would have recently seen me lovingly indulge in smoothies I made from Jesse Lane Lee's Holistic in the City 21 Day Smoothie Guide

And now I'm indulging in treats from her other book, Jesse Lane Wellness Cookbook: Healthy Dairy Free Desserts!
Jesse is an incredibly helpful, cheerful holistic nutritionist and author from Toronto who has put together a cookbook that's loaded with 30 delicious and healthy dessert recipes.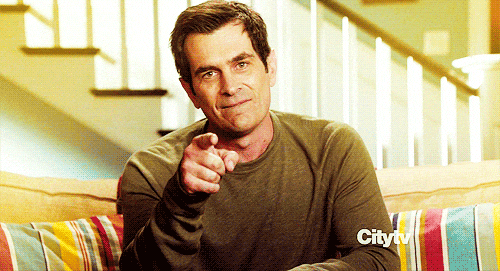 I'm currently obsessed with her Chocolate Avocado Pudding and have no shame in licking the bowl…clean.
(Ok and the blender)
Chocolate Avocado Pudding by Jesse Lane Lee
(gluten free, vegan, nut free)
Prep time: 2 minutes | Serving size: 3
Ingredients
1 avocado
3 Tbsp raw cacao powder
1/2 tsp vanilla
1/4 cup maple syrup
1 tsp cinnamon
2 Tbsp milk alternative
Directions
Combine all ingredients into a blender or food processor
Blend well until smooth
Enjoy!
You can also enjoy this as a delicious fruit or berry dip or even use it as icing.
Pick up a copy of Jesse's dairy free dessert cookbook for only $7.99 by clicking here.
In this book you'll receive:
Over 30 unique dairy free dessert recipes created by Holistic Nutritionists
A delicious cookbook with colorful, vibrant pictures for every recipe
Tips on when to enjoy dessert
Guide to sugar alternatives – what they are and how to use them
Guide to healthy baking substitutes
49 full-colour pages of deliciousness
About Jesse Lane Lee:
Jesse Lane Lee, BSc, CNP is a cheerful Holistic Nutritionist, motivating speaker, cookbook author and wellness writer. She is the founder of JesseLaneWellness.com, a web based holistic nutrition practice and holistic recipe resource. Jesse Lane is a recovering sugar-a-holic. After suffering from candida, she started eating homemade sweets that were made with alternative sweeteners. Jesse Lane had so much fun creating healthy dairy free dessert recipes, that she started writing them down so she could share with you in her cookbook. She is a co-author of The Holistic In the City 21 Day Smoothie Guide , Jesse Lane Wellness Healthy Dairy Free Desserts and has contributed to recipes to KrisCarr.com, MindBodyGreen.com and Get Naked in the Kitchen: Healthy Recipes That Are Proud To Bare It All.
You can connect with Jesse Lane on Facebook or Instagram @jesselwellness. Whenever you make one of her recipes, take a picture and tag @jesselwellness!
Website: http://www.jesselanewellness.com/
Facebook: http://www.facebook.com/JesseLWellness
Instagram: http://instagram.com/jesselwellness
YouTube: http://www.youtube.com/c/JesseLaneWellnesscom
eBook: http://www.jesselanewellness.com/dairy-free-desserts/