Hello lovelies! I've been in a real work-out rut lately, that was brought on by some knee issues, so prompted by my physiotherapist I've been swimming every other day to strengthen the muscles surrounding it.
But you never realize just how out of shape you are until you're awkwardly trying to hide your swimming induced wheezing from everyone else there.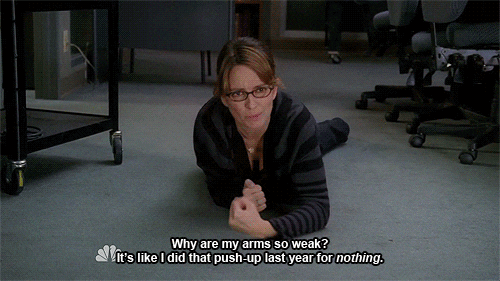 Swimming, even in a low dose chlorine pool, is not ideal for the hair so here are my survival tips to protect my locks from damage that I hope will help you too!
5 tips to protect your hair from pool swimming
#1. Always, ALWAYS wet your hair thoroughly before jumping into the pool. Your hair follicles are like sponges and by forcing them to absorb fresh water first you significantly decrease the chance of them soaking up any chlorine after
#2. Once your hair is wet comb an oil, like coconut or olive, through your strands. This makes your hair slightly waterproof, but I can't stress this next point enough…you may have to wash your hair twice afterwards. I personally find that while oils protect the hair it's also a beast to wash out when your hair is already wet. And one wash just doesn't cut it for me
#3. Don't let the chlorine sit on your hair for too long. Get in, get your swim on, and then immediately rinse and wash after. Or if you want to lounge about in the pool don't forget to take a couple of "rinse breaks"
#4. When washing your hair be sure to opt for natural products that are chockerbox full of ingredients to hydrate and treat and let it rinse for a good amount of time to flush all of the chlorine out. My staples right now are Josh Rosebrook's Nourish shampoo and  conditioner
#5. If you have the time, indulge in a deep conditioning hair mask to further treat and moisturize. I personally like to use this Rahua conditioner, because it's so think and rich, and let it sit for a good 15 mins. Or I'll opt for the Living Libations Honey Myrtle Deep Conditioning Mask.
If you're in a rush then at least let any good quality, hydrating conditioner that you're using sit on your hair for 2-3 minutes.
Happy swimming!
Welcome to the vernal equinox lovelies!
Today is the first day of spring and in celebration of the day which marks the end of winter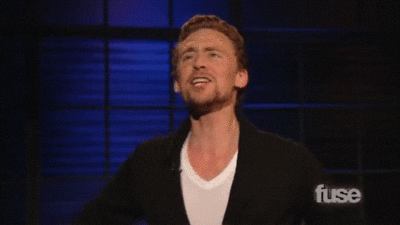 I thought I'd share with you a recent discovery of mine.
Very little gives me more pleasure than finding a new beauty product that I just can't wait to tell everyone about.
And today that product is Josh Rosebrook's Nourish shampoo and conditioner, which is perfect for all hair textures with normal to dry scalps.
Josh Rosebrook products pepper my shower and my vanity table because, in addition to being a simply delightful human being, Josh is very passionate about plants, and about a return to our roots. He understands that our planet provides such an immense bounty of delicious botanicals and oils and through this understanding has been able to cultivate a line of hair and skincare products that respects the delicate balance intended by nature.
Nourish Shampoo Scorecard
ingredients: Aloe Vera Leaf juice, Aqua, *Black Soap, Saponified Coconut oil, *Camelina oil, *Hemp Seed oil, *Jojoba oil, *Coconut oil, *Grape Seed oil, *Evening Primrose oil, *Sweet Almond oil, *Calendula, *Nettle, *Catnip, *Alfalfa, *Rose Hips, *Flax, *Dandelion, *Rosemary leaf, *Linden flowers, *Burdock, *Horsetail, *Sage, *Chamomile, *Ginseng, *Oregano, *Thyme, *Lavender, *Peppermint, *Goldenseal, *Cinnamon, *Cayenne, §Xanthan Gum, §Potassium Sorbate, †Lavender essential oil, †Orange essential oil, †Rosemary essential oil, †Ylang Ylang essential oil.
*Certified Organic †Organic ‡Wildcrafted §Non-GMO plant sourced
key benefits: african black soap and dandelion detoxifies and gently cleanses; nettle slows hair thinning; rosemary slows growth of grey; sage and camelina seed oil add shine and strengthens hair; horsetail, peppermint, ginseng, thyme, calendula, lavender
all work to stimulate hair growth, condition the scalp and increases scalp and follicle circulation; and catnip calms any sort of scalp irritations
how to use: after you wet your hair and suds* up let it sit for 1-3 minutes. This gives the nutritious ingredients a chance to really penetrate the hair follicles and provide maximum benefit
*don't expect it to suds up like conventional shampoos, but it will lather substantially more than a lot of other natural shampoos. To me, as someone who's been using natural shampoos for awhile now, it provides the perfect amount of foam. 
performance: I have to say that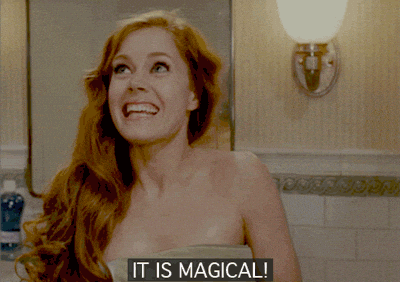 and the reason for this bold declaration is that usually with other natural shampoos my hair feels straw-like as I'm washing it (which is completely normal since its the silicone in shampoos with nasty ingredients that make your hair feel slip n' slide smooth) but with this one my hair feels unbelievably silky. Both in the shower when I'm washing it and after when I've left it air-dry.
It's the kind of silkiness that I can only equate to wearing silk pajamas while lying in a bed of silk sheets.
price: $45 CDN (240ml)
Nourish Conditioner Scorecard
ingredients: *Aloe Vera Leaf juice, Aqua, *Camelina oil, *Coconut oil, *Meadowfoam Seed oil, *Olive oil, *Hemp Seed oil, *Shea Butter, *Rosemary leaf, *Calendula, *Nettle, *Catnip, *Alfalfa, *Rose Hips, *Flax, *Dandelion, *Linden flowers, *Burdock, *Horsetail, *Sage, *Chamomile, *Ginseng, *Oregano, *Thyme, *Lavender, *Peppermint, *Goldenseal, *Cinnamon, *Cayenne, †Sustainably Sourced Palm Kernel extract, *Guar Gum, §Xanthan Gum, §Potassium Sorbate, *Vinegar, †Lavender essential oil, †Orange essential oil, †Rosemary essential oil, †Ylang Ylang essential oil.
*Certified Organic †Organic ‡Wildcrafted §Non-GMO plant sourced
key benefits: nut, seed, plant oils and herbs combine to smooth, soften and moisturize hair; fatty acids and active phytonutrients bring back shine and herbal infusions stimulate scalp circulation supporting and encouraging strong hair growth
performance: this conditioner is very light in texture so at first you don't think it's going to be a powerhouse moisturizer but it is.
And as someone who likes to skip combing their hair post-shower and let it air-dry, to help retain my natural boho curls, I find that the conditioner (or perhaps its the duo) has helped to significantly decrease tangles and frizz
price: $45 CDN (240 ml)
shampoo + conditioner for the win?
Due to the silk-factor and the decrease in tangles and frizz both the shampoo and the conditioner are wins in my book and are 100% repeat purchases.
Guys, when you run your fingers through your hair you're basically petting a pile of really soft puppies.
Dry, chapped lips quite simply can be one of the most annoying things about winter.
It's no joke!
Between the lack of sun and humidity, the cranked heat in the office and my general sloth-like ways that see me hibernating indoors with Netflix I start to feel a little run down by March.
And my lips are the first tell-tale sign of when I'm de-hydrated, overtired and not taking proper care of myself.
They flake, itch, crack and burn and it takes more than just a swipe of lip balm to get them feeling smooth and plump again.
There's actually a few steps to how I get 'er done. Take a read and then join me on Twitter or Instagram with #savethelips and tell me your favourite way to keep your pucker smooth!
7 steps to cure winter chapped lips:
#1. Momo Heart by brk ($42) – it's true. drinking water hydrates the inside of your body so when the cold air zaps moisture from  your skin and lips you need to drink more water. Lots more. So take it with you on the go!
#2. Mascara wands – you can't expect to get smooth lips without first having to exfoliate off dead skin. Save cash, and time, by grabbing a few tester wands the next time your by a Sephora. Simply rub it back and forth on your dry lips for just the right amount of sloughing
#3. Balmy Nights lip exfoliator by ILIA Beauty ($34) – to manage any flaking on the go opt for this lip stick exfoliator (volcanic stone powder buffs away dead skin – so cool right?)
#4. Repairing + Conditioning lip balm by Province Apothecary $8 – once all the dead skin is gone use a quality lip balm like this one from Province Apothecary which has  beeswax to lock in moisture, calendula to hydrate, lavender to soothe and repair and energizing peppermint which brings blood to the surface to feed your skin cells
#5. Restorative Skin Balm by CV Skinlabs ($40) – if my lips are red or itchy, and aren't in need of exfoliation, I'll opt for the CV Skinlabs salve which contains tumeric, a powerful anti-inflammatory, to instantly calm it down
#6. Rosehip Seed Oil by Now Solutions ($14.99) – to further protect and treat the delicate skin around my lips I'll massage in a superstar oil, like rosehip. Rosehip is extremely high in essential fatty acids (over 70% is fatty acid) as well as Vitamin C, A (retinol) and linoleic and linolenic acids – which work to regenerate and hydrate the skin
#7. Shell Shock lip conditioner by ILIA Beauty ($34) – for a boost of extra hydration throughout the day I've become pretty attached to ILIA's line of lip conditioners. Shell Shock, a warm coral based pink, is also perfect for spring!
Last tip!
Licking lips …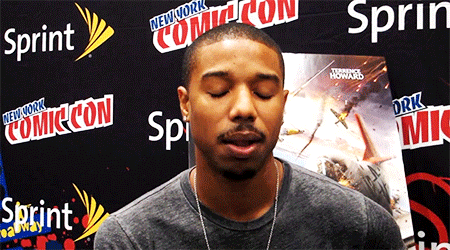 You can never be too rich, or have too many vegan dessert recipes at your fingertips.
I mean you need something to wash your breakfast down with right?
Lately I've been particularly fond of chocolate pudding because it's fairly simple to make and, when utilizing ingredients like avocado and cacao powder, it's chockablock full of nutrition.
If you follow me on Instagram you would have recently seen me lovingly indulge in smoothies I made from Jesse Lane Lee's Holistic in the City 21 Day Smoothie Guide

And now I'm indulging in treats from her other book, Jesse Lane Wellness Cookbook: Healthy Dairy Free Desserts!
Jesse is an incredibly helpful, cheerful holistic nutritionist and author from Toronto who has put together a cookbook that's loaded with 30 delicious and healthy dessert recipes.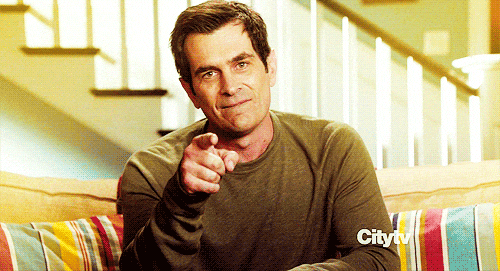 I'm currently obsessed with her Chocolate Avocado Pudding and have no shame in licking the bowl…clean.
(Ok and the blender)
Chocolate Avocado Pudding by Jesse Lane Lee
(gluten free, vegan, nut free)
Prep time: 2 minutes | Serving size: 3
Ingredients
1 avocado
3 Tbsp raw cacao powder
1/2 tsp vanilla
1/4 cup maple syrup
1 tsp cinnamon
2 Tbsp milk alternative
Directions
Combine all ingredients into a blender or food processor
Blend well until smooth
Enjoy!
You can also enjoy this as a delicious fruit or berry dip or even use it as icing.
Pick up a copy of Jesse's dairy free dessert cookbook for only $7.99 by clicking here.
In this book you'll receive:
Over 30 unique dairy free dessert recipes created by Holistic Nutritionists
A delicious cookbook with colorful, vibrant pictures for every recipe
Tips on when to enjoy dessert
Guide to sugar alternatives – what they are and how to use them
Guide to healthy baking substitutes
49 full-colour pages of deliciousness
About Jesse Lane Lee:
Jesse Lane Lee, BSc, CNP is a cheerful Holistic Nutritionist, motivating speaker, cookbook author and wellness writer. She is the founder of JesseLaneWellness.com, a web based holistic nutrition practice and holistic recipe resource. Jesse Lane is a recovering sugar-a-holic. After suffering from candida, she started eating homemade sweets that were made with alternative sweeteners. Jesse Lane had so much fun creating healthy dairy free dessert recipes, that she started writing them down so she could share with you in her cookbook. She is a co-author of The Holistic In the City 21 Day Smoothie Guide , Jesse Lane Wellness Healthy Dairy Free Desserts and has contributed to recipes to KrisCarr.com, MindBodyGreen.com and Get Naked in the Kitchen: Healthy Recipes That Are Proud To Bare It All.
You can connect with Jesse Lane on Facebook or Instagram @jesselwellness. Whenever you make one of her recipes, take a picture and tag @jesselwellness!
Website: http://www.jesselanewellness.com/
Facebook: http://www.facebook.com/JesseLWellness
Instagram: http://instagram.com/jesselwellness
YouTube: http://www.youtube.com/c/JesseLaneWellnesscom
eBook: http://www.jesselanewellness.com/dairy-free-desserts/