Travelling from one coast of Canada to the other is typically more expensive than flying to Europe so to-date I haven't explored much of my country (embarrassingly admits).
But today I'm correcting that and am jetting off to see one of Canada's more breathtaking province.
Vancouver!
But before I jump on a plane I wanted to introduce you guys to two products I've been crushing hard over lately and leave you with an international giveaway plus an exclusive 15% discount, all from Petal & Post!
The Odacité Spa Collection, available at Petal & Post (a gorgeous Toronto e-boutique that offers a collection of organic, natural, small-batch and ethically crafted products) consists of two mind blowing products: the Intensive Hand and Heel Therapy and the Invigorating Jasmine-Mimosa Body Scrub
My girlfriends were over one night and I got them to try the cream. Like me, this was the reaction of every single one of them had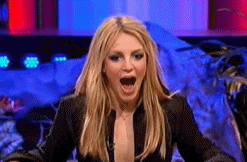 And then they immediately wanted to know where they could buy it (right here).
I'm not a fan of hand creams normally, because I find they just feel tacky/greasy, but this one…this one is a true game changer.
It's made me a believer.
Made with skin-loving ingredients like bilberry extract, olive oil, shea nut butter, willow bark extract, and combined with uplifting essentials oils such as pink grapefruit, clary sage, lavender and rosemary, what made the cream so special was that it immediately absorbed and left your skin feeling cashmere soft.
I can't even deal with how incredible this product is.
Now add in the Jasmine-Mimosa Body Scrub and you've got yourself a truly mind-blowing luxe spa experience.
Dominated by scents of mimosa, lemongrass and vetiver what I love about this particular scrub is that it's gentle enough to use daily, it keeps your skin feeling so soft (even the day after) and, based on my one-on-one conversation with Valérie Grandury , founder of Odacité, I know the integrity behind the ingredients she sourced and trust in it 100%.
With sandal season in full swing, my routine has has been to use the scrub, apply the cream and then wear cotton socks and gloves to bed (sexy I know, I know).
My hands and feet permanently look as if I just had a mani-pedi.
Available at Petal & Post, these two treats retail for $45 (cream; 120ml) and $55 (scrub; 240ml). You only need to use a little of each so they both will last you a long time.
For the win? Hell yes!
>>INTERNATIONAL GIVEAWAY + DISCOUNT>>
Receive 15% off your total order at Petal & Post with the discount code LIFEinBLUSH15-summer. Offer expires at midnight on November 30, 2015.
And for your chance to win a $100 Petal & Post gift card simply enter below! Open to the world, a winner will be chosen on July 13, 2015.
Good luck! I can't wait to see who wins.
>>GET TO KNOW PETAL & POST>>
Petal & Post was created by Jamie MacLean who wanted to bring to life her vision that luxury and organic would one day merge, and that excellence in organics would benefit from scientific formulation. The brands she chooses are the ones that meet her demanding criteria – they must excel in their genre, they must be ethically produced, they must deliver outstanding results, and they must be certified organic or use truly natural ingredients.
*Samples generously given, but you know the drill all opinions blushing or not are my own