Just when I started to settle into hot summer days I see fall fashion popping up all around me.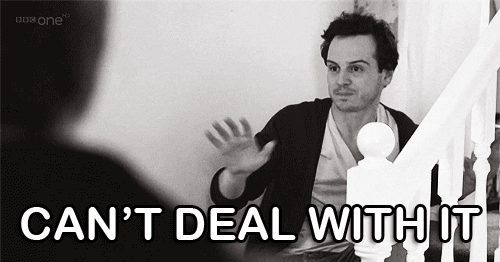 I get it. The first day of fall is technically less than a month away so it makes sense, but I can still give it a hard reject.
Well, after I tell you guys about a hot nail colour that you can play around with and incorporate into some fun nail art this fall as I've done in the picture above.
'Blue Sky' by Treat Collection is described as an 'evening sky blue colour' and it is indeed just that. It reminds me of the colours swirled into van Gogh's The Starry Night which is why I thought it would pair perfectly with RGB's 'Gilt'.
(HOT TIP! Never feel shy to bring in your own polishes, creams and scrubs whenever you go for a mani pedi. My favourite cream to bring along with me these days is Odacite's Intensive Hand & Heel Therapy as it's literally the most hydrating cream I've ever tried.)
To stay trendy with fall fashion, you can also match 'Blue Sky' with a number of other rich hues like deep greens, oranges and reds, or you can simply wear it on its own and pair it with a statement ring instead. (I'm currently coveting this one  from Alexis Bittar and this one and this one from Eddie Borgo)
And when that annoying first chip springs up be sure you're taking the polish off with a non-toxic nail colour remove pad like this one from RGB.
It was hard to believe at first, but one pad literally did all 10 fingers and toes. The other bonus? If you're going on vacation you don't need to worry about the 100ml liquid rule.
Win win my friend.
EXCLUSIVE DEAL: You can snag goodies from Treat Collection, Odacite and RGB at Petal & Post and receive 15% off your total order! Just use the discount code LIFEinBLUSH15-summer at checkout. Offer expires at midnight on November 30, 2015.
Blushers thanks for joining me this week, have an awesome weekend! xo
*Samples generously provided, but you know the drill all opinions blushing or not are my own.