I've said it before and I'll say it again…
Salads for some reason always taste better when made by someone else!
I have friends who can magically whip together the most wonderful tasting salads by getting creative with whatever happens to be in their fridge, but I'm someone who needs a recipe to follow.
And this one, from Jesse Lane Lee's new cookbook Healthy Fresh Salads, truly is the simplest of recipes.
From the crispy chickpeas to the fresh dill, creamy dressing and avocados that add those healthy fats our body needs, this is one salad I'll never tire of.
Want to win a copy of Jesse's new cookbook?
For details on a special giveaway jump below the recipe!
Kale Salad with Crispy Chickpeas
Prep time: 20 minutes | Cook time: 30-40 minutes | Serving size: 4 large sides
Ingredients:
1 can chickpeas, drained, rinsed and patted dry
3 Tbsp sesame seeds
3 Tbsp sunflower seeds
3 Tbsp pumpkin seeds
3 Tbsp coconut oil, melted
1 tsp cumin
1 tsp garlic powder
1/2 tsp coriander, whole
1/2 tsp pepper
1/2 tsp paprika
1/4 tsp turmeric
1/4 tsp cayenne pepper
1 large head kale, stems removed and chopped/torn into bit sized pieces
2 avocados, diced
Creamy Cashew Dressing
3/4 cups raw cashews or ¾cup sesame seeds for a nut free version
2 garlic cloves
3/4 cup tahini
1 tsp apple cider vinegar
1 Tbsp lemon juice (1/4 a lemon)
2 tsp nutritional yeast
3 Tbsp coconut oil, melted
1/2 cup water
1/2 tsp salt
1 tsp pepper
Directions:
Preheat the oven to 400F and line a baking sheet with parchment paper or a silpat
In a large bowl mix the chickpeas, sesame seeds, sunflower seeds, pumpkin seeds, 3 Tbsp melted coconut oil, cumin, garlic powder, coriander, pepper, paprika, turmeric and cayenne pepper
Spread out on the baking sheet and cook for 30 to 40 minutes, stirring every 10 minutes
Place the cashews (or sesame seeds for a nut free version) and garlic in a food processor and pulse until minced
Add the remaining dressing ingredients and blend until smooth. The dressing will be much thicker than regular salad dressing but you can add water as needed.
In a large bowl massage dressing into the kale
Top with the avocado and sprinkle with the crispy chickpea and seed mixture
>>GIVEAWAY>>
Healthy Fresh Salads by Jesse Lane Lee contains 30 recipes that everyone will love. All of the recipes are gluten free – 28 of the recipes are vegetarian – 27 of the recipes are dairy free – 27 of the recipes are soy free – 17 of the recipes are vegan and 11 of the recipes are completely sugar free.
To win a copy for yourself and a friend simply follow these steps:
Head to my Instagram page now and like it
Click on the Kale with Crispy Chickpeas salad photo and like it
Tag a friend in the comments whom you want to win a copy for
Click over to Jesse Lane Lee's Instagram page and like it too
And that's it!
The giveaway is open to everyone worldwide and the winners will be chosen on Friday, July 29th. Good luck!
Happy Friday everyone!
I think it's safe to say that winter is truly done and over with and summer is so close I can almost smell it. Birds are chirping, I can feel the warmth of the sun through my window as I type, and my weather app is happily reminding me that double digits await me all next week.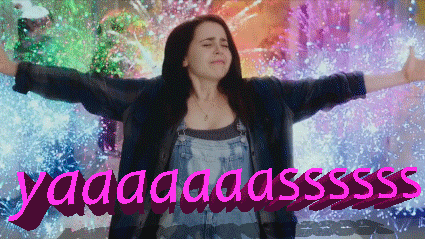 It's time to step out from winter's shadow, and from under all of those heavy winter layers, and embrace lighter clothes, make-up and nail colours. And when you're in the midst of purging winter for spring don't forget to switch up your skincare regime too!
It can be easy to settle into a skincare groove, but just like you swap your parka for that cute belted trench you also need to bring in skincare reinforcements to help your skin rebalance itself after harsh winter temperatures and dry indoor heat.
Ok let me explain.
Our skin is alive and is sensitive to the environment around us. Harsh winter conditions strip our skin of its natural moisture and that lack of moisture can seriously irritate its balance leaving our skin dull, dry and itchy.
Luckily our skin has an amazing ability to heal and regain healthy stability with just a few adjustments to our skincare ritual.
life in blush guide to spring skincare essentials:
CLEANSE: your springtime cleanser should work to repair winter's damage without further disrupting the delicate balance of the skin's acidic mantle. Opt for gentle cleansers that won't strip the skin of its naturals oils like this oil cleanser, cleansing powder or this plant-based liquid cleanser.
If you prefer to use a soap based cleanser make sure to apply something acidic, like a face oil, afterwards. Soap depletes the skin's natural oil protection, removes beneficial microorganisms, and makes the skin alkaline. To remain balanced and happy your skin needs to be slightly acidic.
Whatever you choose though, just be sure to wash it off with purified water, never water that's heavily chlorinated/fluorinated like tap water is.
EXFOLIATE: you can't show off a luminous complexion if it's trapped under layers of dead skin! Gently slough them off 1-2x per week (2-3x in the summer) with a natural exfoliator. I prefer dry powder versions like this one, this one, this one or this one.
MOISTURIZE: if you've clung to thick creams all winter long it's time to swap them out for a lighter formula, or opt for a face oil, the will let your skin breathe and replace the oils winter stripped of you.
For face creams or oils I like what Josh Rosebrook, Province Apothecary, Leahlani Skincare, Alitura, Living Libations and LILFOX are selling, and remember if you're going to use a face oil make sure to mist your face immediately prior. Oils can't add hydration to your skin, it can only help retain the moisture that's there, unless it's mixed with water or a hydrosol.
CONDITIONING MASK: all masks whether they be hydrating, clarifying or detoxifying can speed up the skin's recovery process and are highly effective when use once per week.
You can make your own mask with fresh ingredients like oat flour, avocados, yogurt and honey or you can opt for natural ones like this one, this one, this one or this one.
Sound good for an updated spring skincare routine?
Oh and one other thing now that I'm thinking about dry skin and switching things up.
I for one am guilty of letting my razor blade last as long as my conditioner (which I've basically had since high school), but dull blades are one of the quickest ways to irritate the skin on your legs so be sure to change it often.
And you know what that just made me think of? This ad for the Dollar Shave Club. 
I literally laugh out loud every time I watch it. Literally.
If you want to double down on blades for you or your guy you can take a peek at them here. (I wonder if there's a special member category where the guy from that ad will actually come shave your legs for you?)
Hello lovelies! I've been in a real work-out rut lately, that was brought on by some knee issues, so prompted by my physiotherapist I've been swimming every other day to strengthen the muscles surrounding it.
But you never realize just how out of shape you are until you're awkwardly trying to hide your swimming induced wheezing from everyone else there.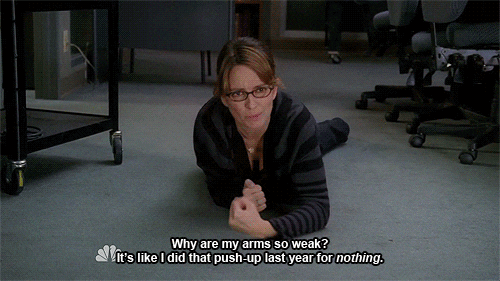 Swimming, even in a low dose chlorine pool, is not ideal for the hair so here are my survival tips to protect my locks from damage that I hope will help you too!
5 tips to protect your hair from pool swimming
#1. Always, ALWAYS wet your hair thoroughly before jumping into the pool. Your hair follicles are like sponges and by forcing them to absorb fresh water first you significantly decrease the chance of them soaking up any chlorine after
#2. Once your hair is wet comb an oil, like coconut or olive, through your strands. This makes your hair slightly waterproof, but I can't stress this next point enough…you may have to wash your hair twice afterwards. I personally find that while oils protect the hair it's also a beast to wash out when your hair is already wet. And one wash just doesn't cut it for me
#3. Don't let the chlorine sit on your hair for too long. Get in, get your swim on, and then immediately rinse and wash after. Or if you want to lounge about in the pool don't forget to take a couple of "rinse breaks"
#4. When washing your hair be sure to opt for natural products that are chockerbox full of ingredients to hydrate and treat and let it rinse for a good amount of time to flush all of the chlorine out. My staples right now are Josh Rosebrook's Nourish shampoo and  conditioner
#5. If you have the time, indulge in a deep conditioning hair mask to further treat and moisturize. I personally like to use this Rahua conditioner, because it's so think and rich, and let it sit for a good 15 mins. Or I'll opt for the Living Libations Honey Myrtle Deep Conditioning Mask.
If you're in a rush then at least let any good quality, hydrating conditioner that you're using sit on your hair for 2-3 minutes.
Happy swimming!
Welcome to the vernal equinox lovelies!
Today is the first day of spring and in celebration of the day which marks the end of winter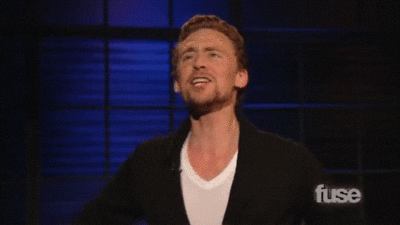 I thought I'd share with you a recent discovery of mine.
Very little gives me more pleasure than finding a new beauty product that I just can't wait to tell everyone about.
And today that product is Josh Rosebrook's Nourish shampoo and conditioner, which is perfect for all hair textures with normal to dry scalps.
Josh Rosebrook products pepper my shower and my vanity table because, in addition to being a simply delightful human being, Josh is very passionate about plants, and about a return to our roots. He understands that our planet provides such an immense bounty of delicious botanicals and oils and through this understanding has been able to cultivate a line of hair and skincare products that respects the delicate balance intended by nature.
Nourish Shampoo Scorecard
ingredients: Aloe Vera Leaf juice, Aqua, *Black Soap, Saponified Coconut oil, *Camelina oil, *Hemp Seed oil, *Jojoba oil, *Coconut oil, *Grape Seed oil, *Evening Primrose oil, *Sweet Almond oil, *Calendula, *Nettle, *Catnip, *Alfalfa, *Rose Hips, *Flax, *Dandelion, *Rosemary leaf, *Linden flowers, *Burdock, *Horsetail, *Sage, *Chamomile, *Ginseng, *Oregano, *Thyme, *Lavender, *Peppermint, *Goldenseal, *Cinnamon, *Cayenne, §Xanthan Gum, §Potassium Sorbate, †Lavender essential oil, †Orange essential oil, †Rosemary essential oil, †Ylang Ylang essential oil.
*Certified Organic †Organic ‡Wildcrafted §Non-GMO plant sourced
key benefits: african black soap and dandelion detoxifies and gently cleanses; nettle slows hair thinning; rosemary slows growth of grey; sage and camelina seed oil add shine and strengthens hair; horsetail, peppermint, ginseng, thyme, calendula, lavender
all work to stimulate hair growth, condition the scalp and increases scalp and follicle circulation; and catnip calms any sort of scalp irritations
how to use: after you wet your hair and suds* up let it sit for 1-3 minutes. This gives the nutritious ingredients a chance to really penetrate the hair follicles and provide maximum benefit
*don't expect it to suds up like conventional shampoos, but it will lather substantially more than a lot of other natural shampoos. To me, as someone who's been using natural shampoos for awhile now, it provides the perfect amount of foam. 
performance: I have to say that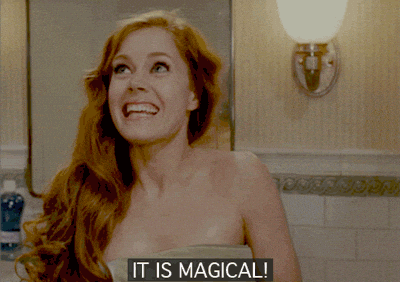 and the reason for this bold declaration is that usually with other natural shampoos my hair feels straw-like as I'm washing it (which is completely normal since its the silicone in shampoos with nasty ingredients that make your hair feel slip n' slide smooth) but with this one my hair feels unbelievably silky. Both in the shower when I'm washing it and after when I've left it air-dry.
It's the kind of silkiness that I can only equate to wearing silk pajamas while lying in a bed of silk sheets.
price: $45 CDN (240ml)
Nourish Conditioner Scorecard
ingredients: *Aloe Vera Leaf juice, Aqua, *Camelina oil, *Coconut oil, *Meadowfoam Seed oil, *Olive oil, *Hemp Seed oil, *Shea Butter, *Rosemary leaf, *Calendula, *Nettle, *Catnip, *Alfalfa, *Rose Hips, *Flax, *Dandelion, *Linden flowers, *Burdock, *Horsetail, *Sage, *Chamomile, *Ginseng, *Oregano, *Thyme, *Lavender, *Peppermint, *Goldenseal, *Cinnamon, *Cayenne, †Sustainably Sourced Palm Kernel extract, *Guar Gum, §Xanthan Gum, §Potassium Sorbate, *Vinegar, †Lavender essential oil, †Orange essential oil, †Rosemary essential oil, †Ylang Ylang essential oil.
*Certified Organic †Organic ‡Wildcrafted §Non-GMO plant sourced
key benefits: nut, seed, plant oils and herbs combine to smooth, soften and moisturize hair; fatty acids and active phytonutrients bring back shine and herbal infusions stimulate scalp circulation supporting and encouraging strong hair growth
performance: this conditioner is very light in texture so at first you don't think it's going to be a powerhouse moisturizer but it is.
And as someone who likes to skip combing their hair post-shower and let it air-dry, to help retain my natural boho curls, I find that the conditioner (or perhaps its the duo) has helped to significantly decrease tangles and frizz
price: $45 CDN (240 ml)
shampoo + conditioner for the win?
Due to the silk-factor and the decrease in tangles and frizz both the shampoo and the conditioner are wins in my book and are 100% repeat purchases.
Guys, when you run your fingers through your hair you're basically petting a pile of really soft puppies.